Cricket is more than a game in India and if we talk about the Indian premier league than we will come to know that Indian people use to watch IPL as like their religious obligation. IPL is prominent due to its high glamour and charm. There is no other league in the world which brings such entertainment in the world. People use to watch IPL not only for cricket but also for its sizzling hot and glamorous cheerleaders and female anchors. These female anchors not only provide game information and interview the player but also provide some entertainment too.  There are large numbers of hot and sizzling anchors present in IPL who always become the center of attention. After reading this article you will come to know about the top hot female sports anchors in IPL t20 2017 season 10th which are listed below.
Hot Female Sports Anchors In IPL t20 2017 Season 10th
Archana Vijay:
She is a well known model and TV celebrity who has been also working as an anchor too in IPL. She kicked her anchoring career in IPL in 2011 and remained connected with IPL till 2015. Archana is also going to appear in IPL 10 too. Apart from her ground career, she has also hosted many shows like Tour Diary for Extra Cover and many others.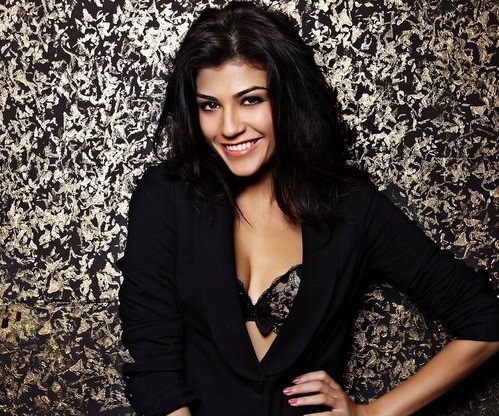 Shibani Dandekar:
Shibani also stands in the list of hottest anchors of IPL. She is not only a good anchor but also a notable singer, actor, model and VJ too. In her start days, she worked for American television industry and later moved to India and started working for Indian television. She has been working for IPL since 2011.
Shonali Nagrani:
She is the first lady in India to host IPL league. Shonali has worked both as an anchor and host to for IPL. She is also a well known model and actress too who has appeared in many films like Rab Ne Bana Di Jodi and many other. Asides this she is also the winner of Femina Miss India International in 2003.
Mayanti Langer:
She is not famous as an anchor but also due to being the wife of all rounder Indian cricketer, Sturat Binny. She anchored for IPL 2015 through the platform of Star Sports. Mayanti stand in the list of hottest anchors of IPL due to her gorgeous and elegant looks.
Isa Tara Guha:
She is a well known former international cricketer in India who had played for the National Cricket team of England. She is currently working as an anchor for Indian premier League. This versatile anchor is currently working for the ITV and covering IPL as a co-presenter.
Pallavi Sharda:
Pallavi Sharda is a well known Indian model and anchor who was raised in Australia. She has also won many awards as a model like Miss India Australia and many others. She is currently working with Sony ESPN for IPL 2017. Pallavi has also worked as an actress too in many films.
This is the list of top hottest female anchors in IPL t20 in 2017. These anchors are prominent due to their tremendous performance as an anchor in Indian premier league. There are also many other anchors too who are working for the IPL. so stay connected with us.