We are selecting very interesting topic for all Window phone users those are also using Airtel telecommunication network with Window Smartphone so read further details that is base on Airtel 3G APN Settings For Windows Mobile Phone but before our main topic brief we like to share short brief about Airtel telecom company. Bharti Airtel Limited Telecommunication Company that is working in different countries and this company telecommunication services headquarter located on New Delhi India. According to my research Airtel Company is working in total 20 countries and if you want to get different telecommunication services then yes Airtel is batter choice.
Airtel 3G APN Settings For Windows Mobile Phone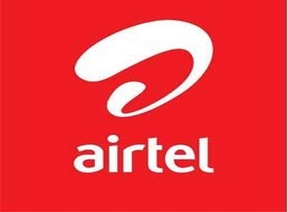 Window Smartphone is useless without internet connection that is the reason Airtel Telecom Company is providing different internet packages for Airtel users so you can use 3G, 4G internet on your window mobile phone. Usually Airtel internet setting saves on Window phone by default but sometime windows Smarphone require Airtel 3G APN Settings manual for WiFi connectivity. APN basically one gateway that is working betwwin GPRS and another device like WIFI net connection modem, APN setting is very simple so you can get Airtel 3G APN Settings For Windows Mobile Phone through below side.
Airtel 3G APN Settings For Windows Phone:
If your phone is standby with two SIMs then during setting must select Airtel SIM for internet connection
Open your Window phone go to Apps list and Click on Setting optionand select cellular company and select SIM
App List – Settings — Cellular – SIM
Enable Highest Connection Speed
Now follow internet APN setting:
Cellular -à SIM Settings–à SIM Setting-à Add Internet APN
After this select Airtel SIM if your mobile is operating with Two SIMs
After this Step Change all setting according to below instruction:
APN                                                       airtelgprs.com
UserName                                          leave it
Password:                                           Leave it
Proxy Server URL:                            202.56.231.117
Proxy Port                                           8080
IP type                                                  IPv4
Now after this all setting Save it.
if you want to get Airtel differet call package and SMS rate then viist this website main home page.